| Board Members | Audit | Enterprise Risk Management, Safety, and Security | Finance and Capital Investment | Nominating and Corporate Governance | Organization and Compensation |
| --- | --- | --- | --- | --- | --- |
| | | Enterprise Risk Management, Safety, and Security | | | |
| | | Enterprise Risk Management, Safety, and Security | | Nominating and Corporate Governance | |
| | | | | | |
| | | | | Nominating and Corporate Governance | Organization and Compensation |
| | | Enterprise Risk Management, Safety, and Security | | Nominating and Corporate Governance | |
| | | Enterprise Risk Management, Safety, and Security | | Nominating and Corporate Governance | Organization and Compensation |
| | | | | | |
| | | | Finance and Capital Investment | Nominating and Corporate Governance | |
| | | Enterprise Risk Management, Safety, and Security | Finance and Capital Investment | | Organization and Compensation |
| | | | Finance and Capital Investment | | |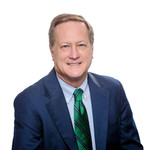 Gregory E. Aliff
Mr. Aliff is the former Vice Chairman and Senior Partner of U.S. Energy & Resources at Deloitte LLP, a global provider of professional services, where he began his distinguished career nearly four decades ago. From 2012 to 2014, Mr. Aliff led Deloitte's Sustainability Services practice, which focused on water and energy management. Prior to that, he led the firm's U.S. Energy & Resources practice for ten years. Mr. Aliff also previously served as a member of the Board of Directors of the United States Energy Association. He currently serves as a director on the board of SCANA Corporation and as a director for Grid Alternative, a non-profit organization. Mr. Aliff earned his Bachelor of Science in Accounting and his Masters of Business Administration from Virginia Tech University. He is a Certified Public Accountant.
Mr. Aliff brings extensive accounting, auditing, and financial reporting experience to the Board, with specific expertise in both the public utility and energy and resources industries. He also has in-depth experience in strategy, enterprise risk management, and regulatory affairs from his many years providing professional services to numerous major utilities. His deep understanding of public utility markets and the breadth of experience he has gained from working with public companies make him a valuable resource to the Group.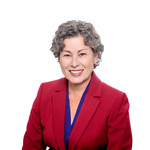 Shelly M. Esque
Prior to her retirement in 2016, Esque served as Vice President and Global Director of Corporate Affairs at Intel Corporation, overseeing professionals in more than 35 countries responsible for enhancing Intel's reputation as the world's leading technology brand and corporate citizen. She also served as both president and chair of the Intel Foundation. In her capacity as a leader of Intel's corporate social responsibility, community, education, foundation, and government relations worldwide, Esque represented Intel at numerous events, including the World Economic Forum, World Bank, UNESCO, and forums promoting women in the workplace.
She received the Greater Phoenix Chamber of Commerce 2011 ATHENA Businesswoman of the Year Award for excellence in business and leadership, exemplary community service, and support and mentorship of other women. She was also recognized by AZ Business Magazine as one of the 50 Most Influential Women in Arizona. She is active on many non-profit boards, including Basis Charter Schools, Take the Lead, and the Boyce Thompson Arboretum, among others.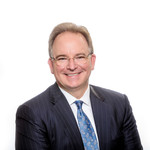 Martin A. Kropelnicki
Mr. Kropelnicki is Chairman, President & CEO of the Group. Mr. Kropelnicki joined the Group as Vice President, Chief Financial Officer (CFO) and Treasurer in 2006 and was named the President and COO in 2012. He was appointed President & CEO of the Group in 2013 and the role of Chairman effective June 1, 2023. He has over 29 years of experience in finance and operations, including 15 plus years as CFO at public listed companies and has held executive positions at PowerLight Corporation, Hall Kinion & Associates, Deloitte & Touche Consulting Group, and Pacific Gas & Electric Company. He serves as a director for the Bay Area Council, and the California Foundation on the Environment & Economy, and is a member of the Silicon Valley Leadership Group. Mr. Kropelnicki is the past President of the National Association of Water Companies and currently serves on their Executive Committee and Board of Directors. He holds a Bachelor of Arts Degree and Master of Arts Degree in Business Economics from San Jose State University. In 2016, Mr. Kropelnicki was awarded the United States Navy Memorial Fund's Naval Heritage Award. He is the 12th recipient of this award since its inauguration.
Mr. Kropelnicki is well positioned to lead the Group's management team and give guidance and perspective to the Board. His experience as the former CFO of the Group provides expertise in both corporate leadership and financial management. His 15 plus years as a CFO of publicly listed companies and operations management experience enables him to offer valuable perspectives on the Group's corporate planning, rate making, and budgeting along with operational and financial reporting.
Thomas M. Krummel
Dr. Krummel is the Emile Holman and Chair Emeritus of the Department of Surgery at Stanford University School of Medicine. A leader in his field, he has been honored with the Henry J. Kaiser Family Foundation Award for Excellence in Clinical Teaching; the John Austin Collins, M.D. Memorial Award for Outstanding Teaching and Dedication to Resident Training; and the Lucile Packard Children's Hospital Recognition of Service Excellence. He is currently chair of the board of directors of Fogarty Institute for Innovation and serves as a director of Morgridge Institute for Research—University of Wisconsin.
Dr. Krummel brings to the Board experience with professional training and development as well as expertise with medical, public health, and science issues. He offers the Board unique insight on public health matters, including healthcare policy and legislation, drinking water quality, and employee health.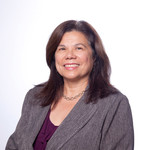 Yvonne A. Maldonado M.D.
Dr. Maldonado is currently a pediatric infectious diseases epidemiologist at Stanford University School of Medicine as well as the medical director of Infection Prevention and Control and an attending physician at Packard Children's Hospital at Stanford. She is also a professor in the Departments of Pediatrics and Health Research and Policy; chief of the Division of Infectious Diseases; director of Global Child Health; and senior associate dean for faculty development and diversity at Stanford's School of Medicine. Dr. Maldonado is currently the chair of the American Academy of Pediatrics Committee on Infectious Diseases and a member of numerous medical associations and committees.
Nationally and internationally renowned for her knowledge, research, and expertise in infectious and vaccine-preventable disease control and international health, Dr. Maldonado has led studies and investigations funded by the United States, CDC, WHO, NIH, and Gates Foundation around the world on HIV, polio, and measles. Dr. Maldonado brings a unique perspective and valuable insight to the Board.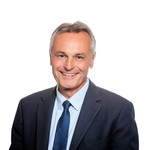 Scott L. Morris
Mr. Morris has been Chairman of Avista Corporation, a publicly traded electrical and natural gas utility serving customers primarily in the Pacific Northwest, since January 2008. From January 2008 to October 1, 2019, he also served as Avista's CEO. From January 2008 to January 2018 he served as its President. From May 2006 to December 2007, he served as its President and Chief Operating Officer. Mr. Morris joined Avista in 1981 and his experience at the company includes management positions in construction and customer service and general manager of the company's Oregon utility business. He is a graduate of Gonzaga University and received his master's degree from Gonzaga University in organizational leadership. He also attended the Stanford Business School Financial Management Program and the Kidder Peabody School of Financial Management. Mr. Morris serves on the board of McKinstry and on the Board of Trustees of Gonzaga University. He has served on a number of Spokane nonprofit and economic development boards.
Mr. Morris brings to the Board a deep knowledge and understanding of the utility industry, having spent his entire career in the industry. As a former senior executive, he also contributes senior leadership experience and valuable perspectives on strategy, operations and business management.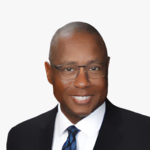 Charles R. Patton
Prior to his retirement in July 2022, Patton served as Executive Vice President, External Affairs, at American Electric Power Company, Inc. (AEP), which serves nearly 5.5 million customers across 11 states. In this capacity, he was responsible for customer service, regulatory affairs, communications, and federal public policy. He also led corporate sustainability initiatives and AEP's compliance program to satisfy the requirements of the North American Electric Reliability Corporation, a non-for-profit international regulatory authority whose mission is to assure the effective and efficient reduction of risks to the reliability and security of the electrical grid.
Currently, Patton serves as an independent director of Ameresco, Inc. and Sterling Construction Company. He holds a Bachelor's Degree from Bowdoin College in Brunswick, Maine, and a Master's Degree from the Lyndon B. Johnson School of Public Policy at the University of Texas at Austin.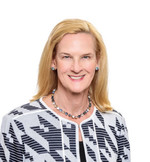 Carol M. Pottenger
Ms. Pottenger is principal and owner of CMP Global LLC, which provides consulting services in business development, process improvement, corporate governance, strategic planning, and cyber and information systems. The first female three-star Admiral in American history to lead in a combat branch, Ms. Pottenger commanded two ships, a logistic force of 30 ships, a Japan-based strike-group of 8 ships, and the Expeditionary Force of 40,000 sailors during her 36 years in the U.S. Navy. She was also the senior U.S. Flag Officer responsible for military transformation and sensitive military topics such as counterterrorism and cyber security while on assignment with NATO.
Ms. Pottenger brings unique experience to the board, ranging from operations to technology to risk management. A graduate of Purdue University in Lafayette, Ind., she also serves on various private, defense, and non-profit boards, including the U.S. Navy Memorial Foundation in Washington, D.C. and PricewaterhouseCoopers LLP Board of Partners and Principals.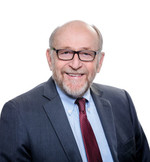 Lester A. Snow
Mr. Snow has served as Secretary of the California Natural Resources Agency, Director of the California Department of Water Resources, Regional Director of the U.S. Bureau of Reclamation, Executive Director of the CALFED Bay-Delta Program, and General Manager of the San Diego County Water Authority. He is Executive Director of the California Water Foundation, an initiative of the Resources Legacy Fund and Foundation. He holds a Master of Science Degree in Water Resources Administration from the University of Arizona and a Bachelor of Science Degree in Earth Sciences from Pennsylvania State University.
Mr. Snow brings more than 30 years of water and natural resource management experience to the Board. His distinguished public service career enables him to assist the Board in addressing water and environmental issues as well as regulatory and public policy matters. Additionally, his executive experience in the public sector provides the Board with critical insight on a variety of operational and financial matters.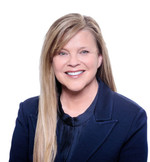 Patricia K. Wagner
Ms. Wagner, prior to her retirement in 2019, served as Group President, U.S. Utilities for Sempra Energy, an energy-services holding company whose subsidiaries include San Diego Gas & Electric Company (SDG&E) and Southern California Gas Company (SoCalGas), both California regulated utilities, as well as other companies operating in the electric and gas infrastructure business. Prior to her role as Group President, from 2017 to 2018 she served as Chairman and Chief Executive Officer of SoCalGas, one of the largest natural gas utilities in the country. She served as Executive Vice President of Sempra Energy in 2016, and as President and Chief Executive Officer of Sempra U.S. Gas & Power from 2014 to 2016. During her 24-year career in the utility sector, Ms. Wagner held a range of other leadership positions, including: Vice President of Audit Services for Sempra Energy; Vice President of Accounting and Finance for SoCalGas; Vice President of Information Technology for SoCalGas and SDG&E; and Vice President of Operational Excellence for SoCalGas and SDG&E. Ms. Wagner is currently a director of Apogee Enterprises, Inc., a public company that designs and develops commercial glass and metal products. Ms. Wagner earned her Master of Business Administration from Pepperdine University and a bachelor's degree in chemical engineering from California State Polytechnic University, Pomona.
Ms. Wagner has immense working knowledge and familiarity with the California regulatory environment and has worked with the California Public Utilities Commission. Her deep understanding of regulatory affairs and experience working for an investor-owned utility make her a valuable asset to the Group. She also brings valuable accounting and finance, senior leadership and operational experience to the Board.