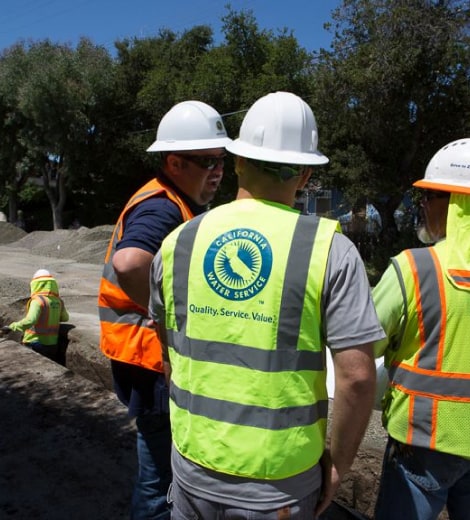 Serving California for More than 90 Years
Founded in 1926, California Water Service (Cal Water) is the largest of our subsidiaries and serves about 2 million people through 22 districts, from Chico in the north to the Palos Verdes Peninsula in the south. We operate the Travis Air Force Base water system through a federal contract; all other districts are regulated by the California Public Utilities Commission.
California Water Service at a Glance
351,788
Water delivered annually (in thousand cubic meters)
Our Service Areas
Corporate Headquarters
1720 North First Street
San Jose, CA 95112
(408) 367-8200
For More Information
More information about Cal Water's services can be found on the main Cal Water website and The Cal Water Difference website.
Visit The Cal Water Difference