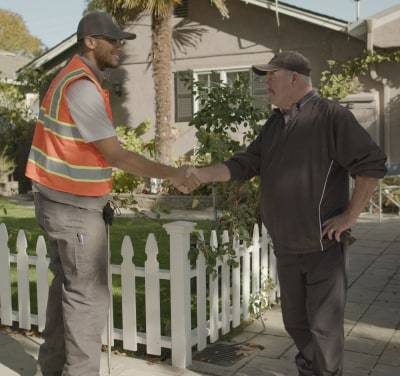 A Century of Service
California Water Service Group has been providing reliable, high-quality utility services since 1926. We are proud of our long history of innovation, environmental stewardship, and service to our customers and communities.
Company History
2021
California Water Service Group (Group) creates Texas Water Service and acquires four utilities through its partnership with BVRT Utility Holding Company.
2017
Affected California Water Service (Cal Water) districts begin treating for 1,2,3-TCP upon MCL being adopted.
2016
Our first patent is approved for a device that helps protect the environment by preventing overflows of chlorinated water that may be harmful to fish and wildlife.
2014
MCL established for chromium-6. Cal Water installs treatment at all affected facilities and continues to treat for the contaminant after MCL rescinded in 2017.
2003
Group adds Hawaii Water Service to its portfolio.
2002
New Mexico Water Service becomes part of Group.
1999
Group acquires Washington Water Service, making the company a multi-state operation.
1980s
We embrace advancements in technology to enhance water quality. Extensive testing is undertaken to determine the presence of newly regulated volatile organic compounds (VOCs) in local groundwater. We install a carbon absorption system that successfully removes chemicals from the groundwater, the first use of this treatment anywhere in California.
1968
Our Engineering and Water Quality employees vote to become part of the International Federation of Professional and Technical Engineers/AFL-CIO.
1964
We move our headquarters from the San Jose Water Works building to a larger, more multi-use building. The new building has space for its own laboratory, which would later be recognized as one of the finest in the state.
1945
General Water, Gas and Electric Company sells its remaining stake, creating a publicly owned utility. Elsman pays off the new investors to ensure the company is not sold off in pieces to the highest bidder. Cal Water is under full public ownership within months, with Elsman still in command. Cal Water, now known as Group continues to be a publicly traded, investor-owned utility on the New York Stock Exchange.
1941
Employees from eight districts in California become members of the Utility Workers Union of America, which began the unionization of workers for Cal Water.
1939
Federal Water Service sells its subsidiary Cal Water to General Water, Gas and Electric Company of New York. Ralph Elsman, who was already overseeing San Jose Water Works operations, becomes head of Cal Water and moves Cal Water's headquarters to San Jose, California.
1926
Visionary Christopher T. Chenery and his business partners, Thomas Hollis Wiggin and George Lewis Ohrstrom, founded Federal Water Service. The company acquires water systems in four cities: Chico, Visalia, Bakersfield, and Fresno. Later that year, the company incorporates with its headquarters in Fresno, California.