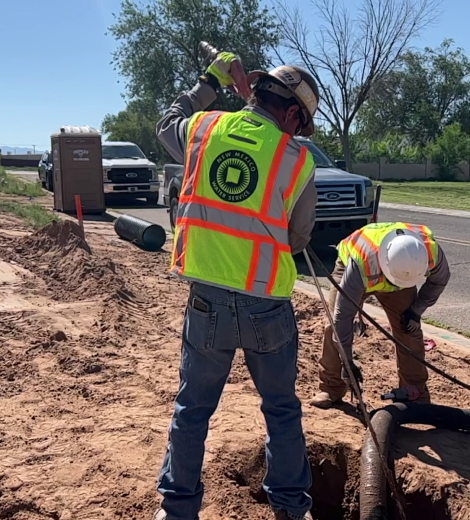 Providing Safe, Clean Water to New Mexico
New Mexico Water serves communities around Albuquerque, Farmington, Elephant Butte, Cedar Crest, and Las Lunas, New Mexico. Since it was formed in 2002, New Mexico Water has grown by acquisition to provide water and wastewater services to several thousand New Mexico residents.
New Mexico Water Service at a Glance
1,733
Water delivered annually (in thousand cubic meters)
Our Service Areas
Main Address
401 Horner Street
Rio Communities, NM 87002
Phone: (505) 864-2218
For More Information
More information about New Mexico Water's services can be found on the New Mexico Water website.
Visit New Mexico Water